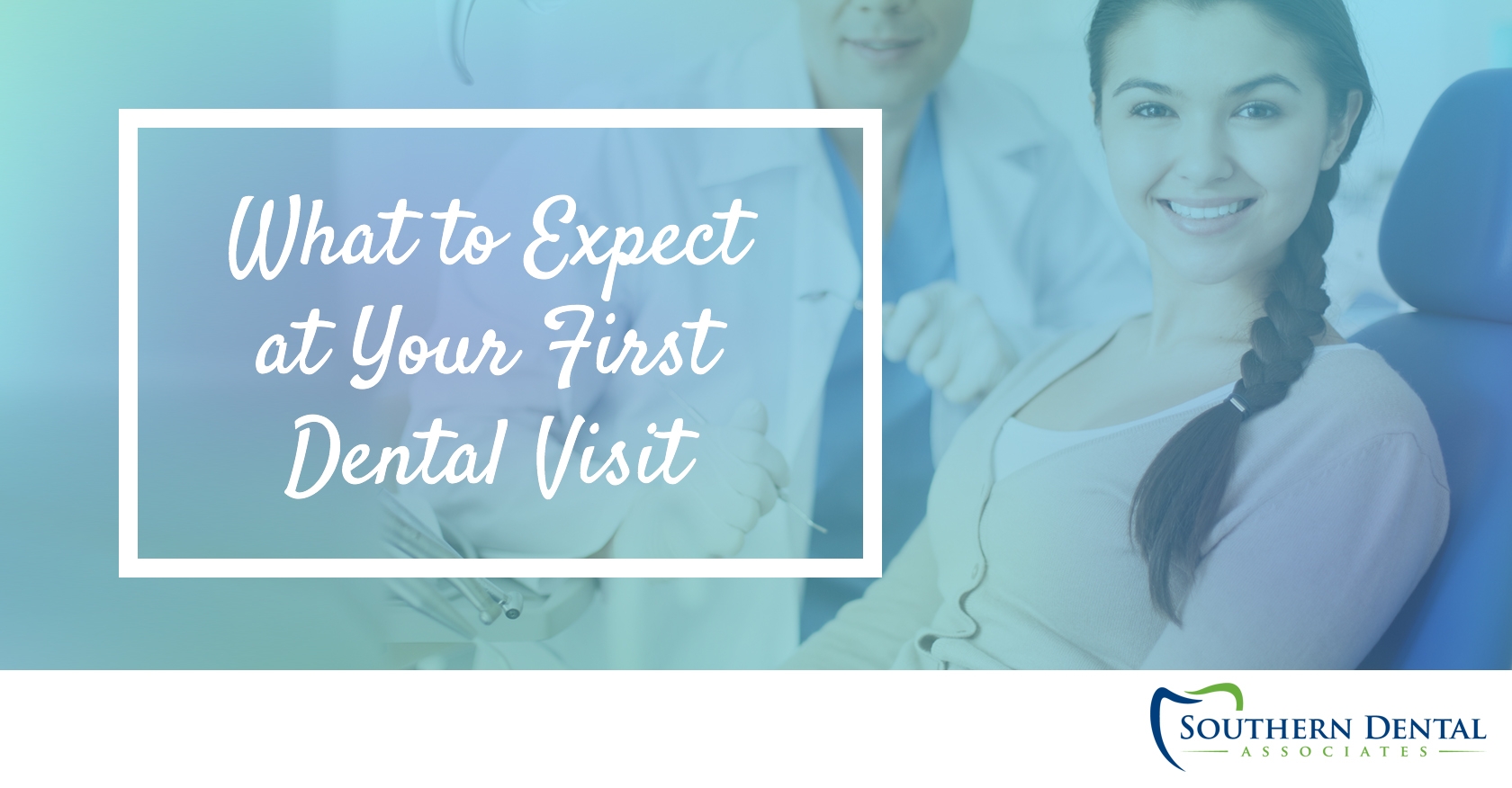 Here at Southern Dental Associates we know how important it is for our patients to feel comfortable. That is why we want to make each and every experience as comfortable as we can.
Dentist recommend getting a check up twice a year, however, we know work and schedules can get crazy and hectic and sometimes we might put our dental health at the bottom of our priority list! So, if it has been a while since your last visit to your dentist, this what you can expect:
When you first come in, our friendly staff at the front desk will make you fill out some paper work, this is so we can keep our records of all our patients so we can have a general overview of your dental health. This also helps us with knowing what treatment course you will need, if any, and keep you up to date with your oral hygiene. Then, our amazing hygienists will have you come in and perform a quick check up looking at your teeth, gums and overall health of your mouth.
The dentist might also have a look at you and decide what following steps to take. Usually a general check-up consists of X-rays, you can either have them done on the day or if you have a previous dentist, we would need to have them transferred to our office.
Once the dentist has determined what to do, you will then either be referred or booked for further treatments. Here at Southern Dental we love to take care of our patients and we will make your first visit as comfortable as we can so you can meet our staff and dentists that would love to take care of all your dental needs.
Please contact your dentist at any of our Southern Dental branches in Texas if you need more information or if you want to book an appointment.
Find all contact information for all our Texas locations HERE. Or visit us at www.southerndental.com.